Stakeholders in the Education Sector in Oyo State on Wednesday July 14, 2021 at the instance of the Civil Society Action Coalition on Education For All (CSACEFA) conveyed a High-Level Education Policy Dialogue in Ibadan, at Ibadan Business School, Francis Okediji street, Bodija, Oyo State.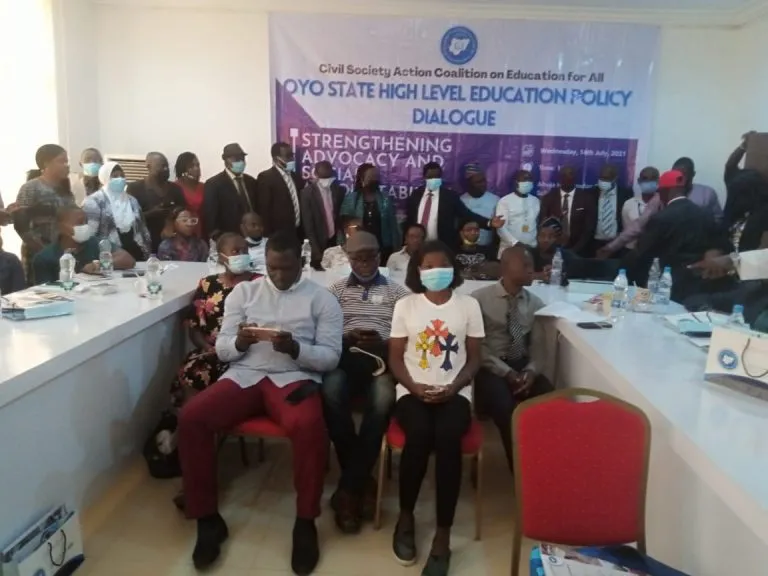 Hosted by the Oyo State Chapter of the Coalition, the Dialogue with the theme, 'Strengthening Advocacy and Social Accountability', was aimed at bridging the gaps that exist between the Civil Society Organisations and government at all levels in the planning, monitoring and review of education policies and programmes at states and national levels, with special focus on Oyo state.
Speaking to the objective of the dialogue, CSACEFA stated that the dialogue is aimed at, opening discussions for relevant stakeholders within the Education Sector with focus on Oyo State to share best practices investment in the Education Sector.
Providing CSACEFA Oyo the opportunity to present the impact of Education Out Loud project in Oyo State to the State government and other Partners.
Giving the Oyo State Government an ample opportunity to showcase her investment in Education Sector with focus on the girl child education using the GPE platforms till date
Establishing a platform for continued policy dialogue between the Civil Society Organisation and government on education matters at the State level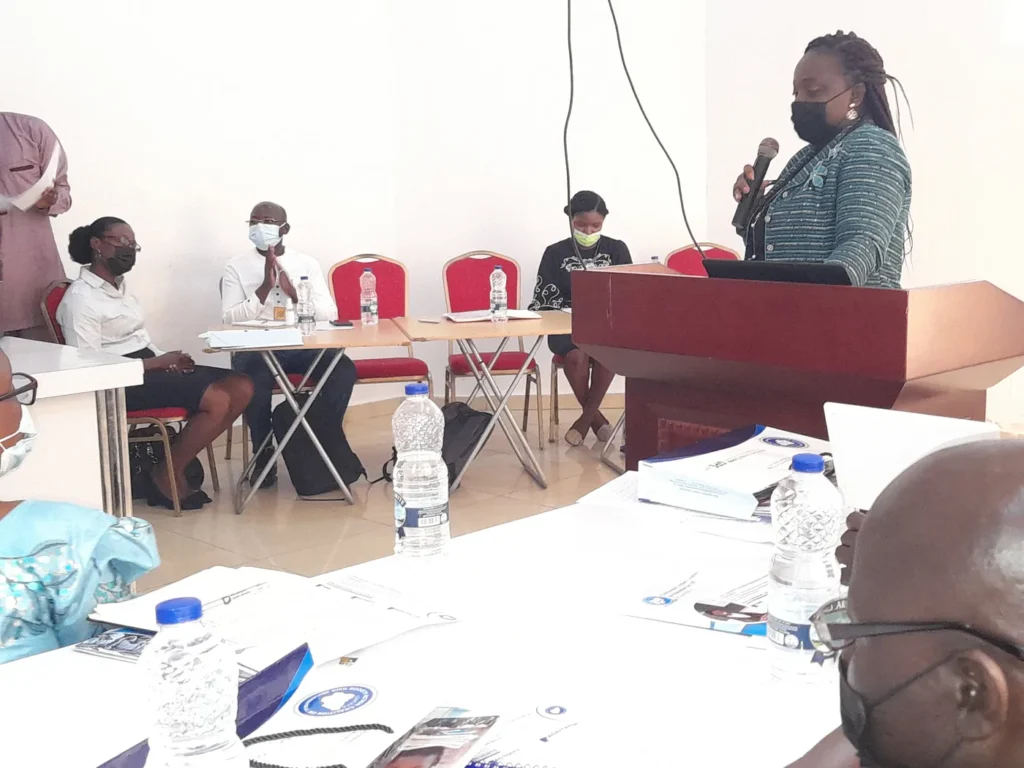 Reviewing CSOs engagement in the Local Education group and GPE implementation process in the State as well as charting a way forward on CSOs participation in the development of Education policies and projects in the State.
Relevant stakeholders within the Education Sector converged such as CSACEFA members & other CSOs, DAWN Commission, State Actors (SMoE, SUBEB, MEBP, MoYS, MoWASI etc) Media officials, Education related Labour Unions, the Ag. Policy Advisor, National Moderator, the International Program Manager of Education Out Loud (EOL) Project, Mr Richard Olong and other too numerous stakeholders.